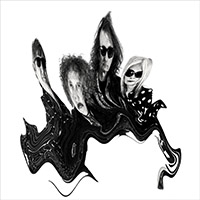 Negativity - The Scientists (In the Red)
Holy crap. First Scientists long-player since 1987.
You know, I'm old enough to remember when I first heard powerpop. And I also remember the first time I heard the Scientists' first single, which I thought was rather bloody wonderful. I was lucky enough to always hear Scientists' records before purchase and every record they put out, no exceptions, had to be in my collection.
We were often startled, because you never quite knew what the hell was going on in this band. It was like they had these... bees in their bonnets, and took delight in shoving them into people's faces, much to their alarm. Once they'd got used to the bees, of course, the band found (or invented) wasps.