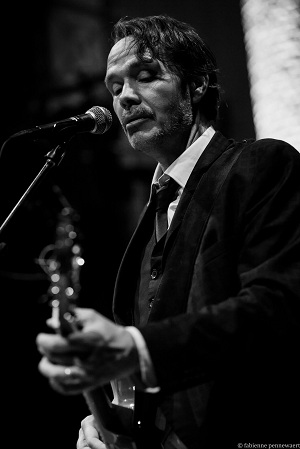 Multi-instrumentalist and hypnotic crooner, Hugo Race, returns home to Australia in June and July, fresh from an intense wave of European solo headline concerts in support of his latest EP "Ophans".
The five-city tour will include dates in Brisbane, Sydney, Melbourne, Adelaide and Tasmania.
Race delivers a unique take on experimental blues, folk and dark-edge, dragging inspiration from artists the likes of Neil Young, Velvet Underground and Wilco.
His EP is credcited to Hugo Race Fatalists, the collaboration between Race and Italian instrumental gurus, Sacri Cuori , and is said to create "ground-breaking, intense sonic soundscapes that merge folk, experimentalism, electronica and rock".