BARFLY TOP TENS: Chris Virtue of Sydney's 2RRR-FM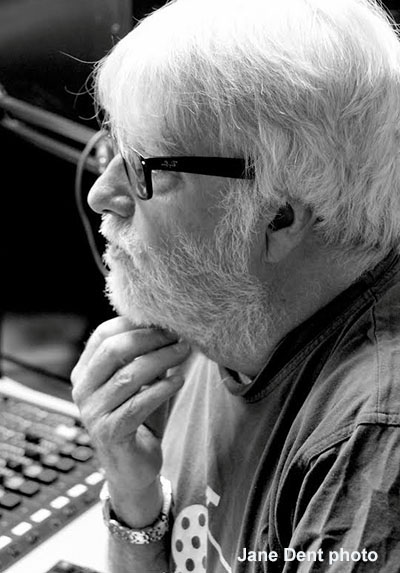 1. The Aints at the Factory. Theatre in Sydney. The songs of the Saints' initial period hold up after four decades with Know your product (with a horn section FFS!) being the best live track heard in ages. Harry Howard and the NDE in support were great too.

2. The Clouds at the (now sadly no longer with us) Newtown Social Club. It was as they'd never been away and the new songs are great. The Factory show was even better and Falling Joys were fabulous in support.

3. Nikki Hill at the Newtown Social Club. First time I'd seen her live and I'm now a disciple. Great voice, great presence, hot band with two cranking guitarists. She's the emerging first lady of soul and rock. Ignore her at your peril.
4. Guitar Wolf at the Marrickville Bowlo. In an era when punk has become a cliché, Seiji and the boys delivered the craziest show I've seen in years, if not ever, in front of the wildest mosh pit I've seen in years. From the opening in Godzilla masks to the human pyramid at the end, it was one for the ages, all powered by an unrelenting rhythm section with the hardest working drummer in showbiz. Good to see Bunt in a larger room and they were great.
5. D Henry Fenton and the Elizabethans at the Marrickville Bowlo. Beautifully crafted pop-rock but with plenty of meat and what a guitar sound. The album's a gem BTW. Such songcraft. Jason Walker in support.

6. Ron S. Peno and the Superstitions at the Leadbelly. Swivel Hips and the boys launched the new album (Guiding Light) with the band firing on all cylinders. It ain't Died Pretty, but you can hear the connections. This one, as the man says has a darker groove.

7. Jen Cloher's self-titled LP. It's been on high rotation for months. It has a dark groove with great introspective and topical song writing. My album of the year. Paralysis Analysis song of the year.

8. Dusty Ravens album launch at the Django Bar., Sydney. Dark mariachi in Marrickville? Believe it when the horns start blowing. The Tall Grass (Peter Fenton and Jamie Hutchings) in support were pretty good too.

9. Radio Birdman. The Enmore show with Died Pretty was the best show I'd seen from them since Ron and Warwick left. Deniz was totally on point. And we got Descent into the Maelstrom, the Birdman doco. Wow! What an eye opener. I had no idea about much of that.

10. Ramones Museum in Berlin. True. There is a Ramones museum and it's in Berlin. I was smart enough to tell mother and daughter to hang out together and I'd looked after myself. The museum is no mere collection of memorabilia. It is well curated, with seriously good multimedia displays. It has Dee Dee's bass rig and one of Johnny's guitars. It even has posters to shows I'd been to. And it's in a bar. You now have a reason to visit Berlin.
Chris Virtue presents Virtual Unreality on Sydney's 2RRR 88.5 FM on Thursdays from 18:00.