Modern Rural - Marsden Williams (Marsden Williams); Mythologies - Michael Plater (Reverb Worship); Far From Grace - Tim Hudspith and Goldentone (Dead Letter Records)
Each of these requires repeat listening, possibly with a bottle of red, one or two glasses and (in my case) a hanky.
A couple of weeks ago we went out in Adelaide to see these folks play the Hades Hula Hut, and the next night The Metro. Both Marsden and Tim rather rashly pressed their offerings into my paw, not knowing that I am trying desperately to cut down on my reviews.
Seeing them all play, of course... yeah, and here I am, listening to Marsden's little cassette on my little boombox in my cold little room. So this will be a quick overview...
"Modern Rural" is rather beautiful. You'll certainly detect a quieter Stonesy aspect, and perhaps a Jaggerish inflection or four... but that's not really important. What is important is that we're hearing a low-key, laid-back groove thang here. I love Marsden's delivery, he really aims for a range of sounds. And he's picked some fine musicians to accompany him. It's an easy hunk of music to sink into, with sufficient variety of topics for his songs, and a simple, strong breadth sonics to hold your attention.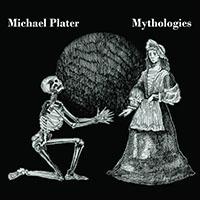 I will say, however, that "Modern Rural", like "Mythologies" and "Fall From Grace" are all to some extent the kind of thing which you will either get instantly or you won't. In fact, when I reviewed the first issue of 'Mythologies' I gave it four bottles, little realising that it would become a favoured companion for the next few months. This edition is the UK release (with two extra tracks), on Reverb Worship; if you've never heard of them, well, nor had I, although they've been around for the last 11 years.
Since I've raved about Michael Plater elsewhere (and seen him in three capitals), I will simply content myself by saying that this edition is the preferred edition, but if Reverb Worship sell out, you can get one of the original issues from Michael via Bandcamp. "Mythologies", and seeing Michael live with any one of his associates (Dean Richards, Rossco Jalopeno, Marsden Williams... ) is a treat not to be missed.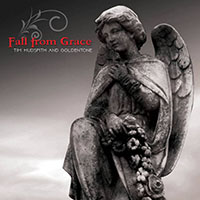 Similarly, Tim Hudspith's "Fall From Grace" is a grower and a keeper. Now, you'll recognise a few influences straight off, and I'm not explaining. All I'll say is the simple, almost explanatory way in which Tim sings his songs of dread, loss and reality, coupled with his gently chiming guitar, is simply gorgeous.
By the second play you'll be humming or singing along... and then you'll realise what you're singing... for example, "It's a lonesome life... doo-doo-doo" has an ironic gleam ... alright, there's a country tang here, but don't let that put you off. It's that rare, often sought but rarely bought thang, good country... Tim has nothing to prove and everything to relate with these modern observations of what I sincerely hope is not his own experiences. Sublime, strong, delicate and gorgeous.
Tim and Michael are quiet, mild, polite men whose praises deserve to be shouted by parliamentarians, publicans, and Murdochs the world over.
Marsden deserves much the same; however, he's anything but quiet and bashful. A proud first fleeter, at the Hades Hula Hut he managed to be racially insulted by a gang of white 40-something plastic-coalscuttle-helmet-wearing chopped-posh-bicycle-riding working class thugs outside and then, inside, a drunk aboriginal (who eventually wandered out, after enjoying the music but appearing somewhat baffled).
Marsden's final response to his heckler was piss-elegant, off-the-cuff and deadpan fucking brilliant. Dryly, he tugged at his collar and said, "Phew, tough crowd"', while we tried hard not to wet our trousers.
Marsden Williams for president.

- Marsden Williams



- Michael Plater



- Tim Hudspith

Marsden Williams on Bandcamp
Tags: michael plater, marsden williams, tim hudspith