In 2022, the cloud of local, national and international pandemic restrictions – in Melbourne, a succession of short, medium and longer-term lockdowns – coupled with the relentless media coverage gradually lifted.
"This year has been a bit of a whirlwind, to be honest," Wally says, as we tuck into a couple of pizzas and a glass of red wine at Rewine, adjacent to the Queen Victoria Market. "But actually being able to do stuff again, that was definitely a highlight."
In recent months, The Meanies' tour of Spain was "an absolute highlight". The Meanies, Wally reckons are, at the moment, "playing the best we've ever sounded". That assessment is borne out by the band's recent Spanish tour where The Meanies hung out, played, partied and indulged and enjoyed local gastronomic and viticultural hospitality.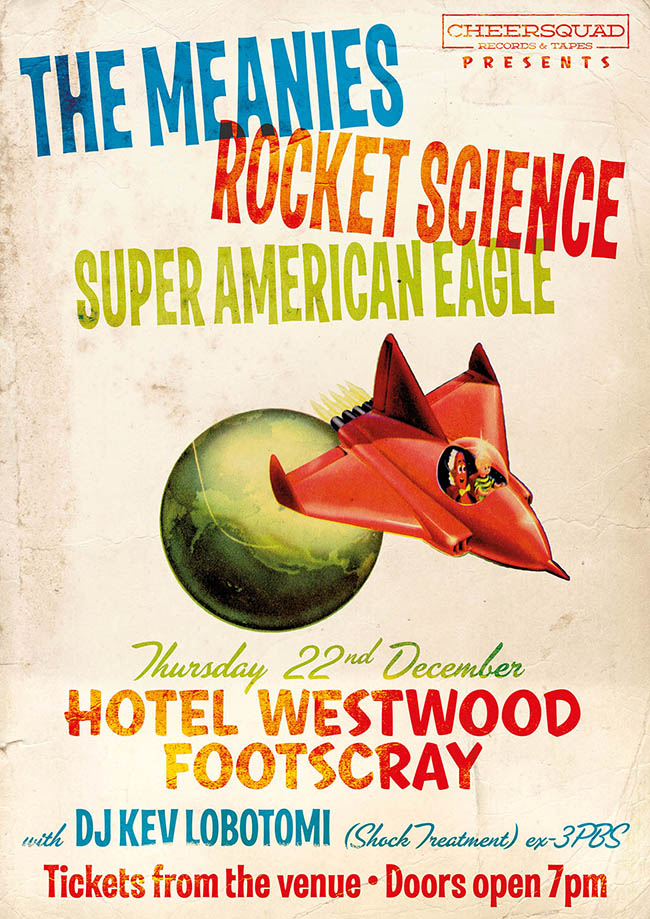 Starting in Madrid, where the band hung out with members of Los Chicos before playing a sell-out show, The Meanies' trip included sojourns to:
Toledo ("we played at an illegal venue, so we were given a sign to stop playing if the cops turned up"), Benidorm to play the annual Funtastic Festival ("Some of the Funtastic regulars were saying it was the best gig they'd ever seen, which was high praise. And it was fun seeing a friend of ours, Rebecca, stage dive but unfortunately break her ankle!");


Barcelona (where Wally celebrated his 55th birthday in true Spanish celebratory fashion), Santander (including staying with Los Chicos guitarist Antonio Urchaga and his wife on a small farm in the mountains, alongside "4 donkeys, 13 sheep, 12 sheep, 2 dogs and 3 cats");


Vittoria, Logroño, A Coruña and San Sebastian, the latter headlined by legendary Spanish punk band Discípulos de Dionisos, who'd reformed specially for the occasion: "We went out to get some food then came back in, and there was more people in the queue than we'd ever played to before in San Sebastian!" Wally laughs.
But by far the most bizarre moment came in Leon Valentino, when The Meanies found themselves booked to play in a strip club.
"We were booked there because it was the only place that would offer a guarantee. We were offered a lady to dance while we were playing but Link said no – and Link was proud that we were the first band that played there that didn't use the pole!
"The sound was shit, there was all sorts of stuff going on. It was a weird gig and we were glad to get out of there! We headed back to Madrid on ended the tour on a high."
Back home and Wally's Cheersquad Records label has also gone from strength to strength in 2022, releasing a succession of impressive new records from, amongst others, The Baudelaires, LA Mood, Freya Josephine Hollick, Marcel Borak and Seawitch and re-releases from Chris Wilson and The Hard Ons.
"I'm not very good at saying no," Wally laughs. "If I hear something and it's fantastic, then I greedily want it! End result – there's been a lot of records come out. If I had a clue how to run a label properly, then I might limit the number of releases and put everything into it.
"But by the same token, it's so fickle out there these days, so I could be wasting my time with one particular release while another that I could've released should have gone out instead. And the sort of stuff that I like doesn't exactly have a commercial hat on it."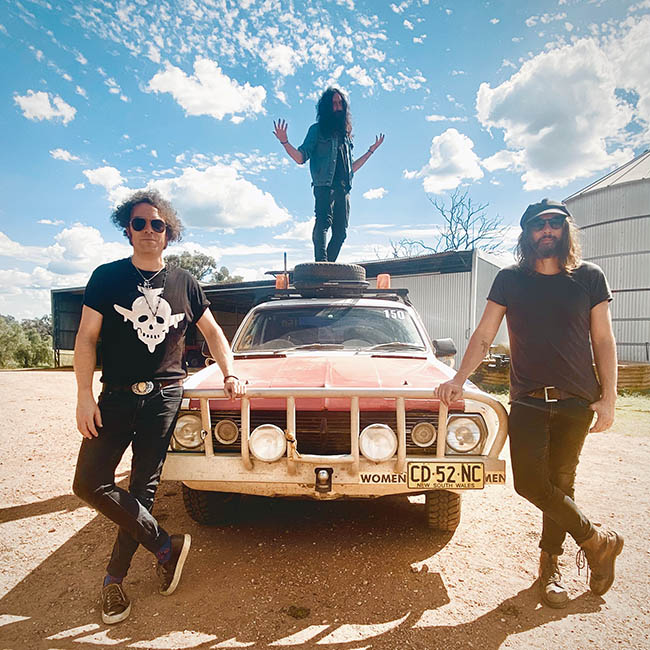 Super American Eagle.
Next Thursday The Meanies team up at the Hotel Westwood alongside two other Cheersquad signees, Super American Eagle and Rocket Science, the latter whose new album – its first release in 13 years – will be released next year.
"It's an accidental all Cheersquad line-up," Wally laughs. "I'm really looking forward to playing Rocket Science – we played with them a few times back in the day and their new album is really great. It should be a good night. I hope!"