Filth gig canned but Celibate Rifles tribute to Damien Lovelock set for September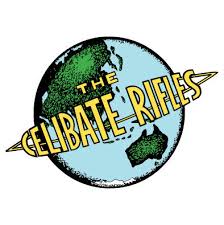 That sold-out Celibate Rifles-Filth show, being held on September 11 as part of the Sedition 2019 festival at Oxford Art Factory in Sydney, has been cancelled. Organisers issued an online statement this afternoon:
We regret to inform you that we have had to cancel the "Do You Feel Lucky, Punk - Celibate Rifles + Filth" event. After the death of Damien Lovelock, the lead vocalist for the Celibate Rifles, we endeavoured to find an alternative line up however we couldn't make it work. We deeply apologise for any inconvenience caused by the cancellation of the event. If you have purchased tickets for this event and have not yet received an email from us, don't hesitate to get in contact and we can refund you the cost of your ticket/s.
Meanwhile, the Rifles will celebrate their late much-loved frontman with a tribute gig at the Factory Theatre in Sydney in September. Guitarist Ken Steadman told the band's Facebook page:
On Sunday September 22nd at the Factory Theatre, we'll be performing "Damo the Musical". We will do our best to say farewell in honour of him in our own style. Likely to run from around 4pm till 8pm with the music he loved, grew up with and contributed to. A few covers, some Wigworld tracks and plenty of Celies with guest musicians and multi media tributes to Senor Lovelock. Tickets will be available in a few days.
Tags: filth, celibate rifles, damien lovelock, sedition