French label launches exclusive Singles Club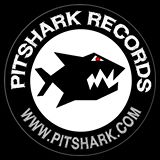 Mighty little French label Pitshark continues to punch above its weight. Not content with issuing exclusive vinyl releases from the likes of the Stooges, Radio Birdman and the New Christs, it's about to launch a Singles Club with a year's worth of 7" records in bi-monthly waves.
First cab off the rank will be Chris Masuak (Radio Birdman, Hitmen, Screaming Tribesmen) who is now based in Spain and spends much of his time touring Europe. His single will be one of two in March.
Also in the pipeline are I-94 Bar favourites like the New Christs, the Nomads, France's own Jerry Spider Gang, Mad Macka (ex-Onyas now in Cosmic Psychos) and Sewergrooves.
The dozen singles will be in limited runs of 100 copies and the label says they won't be pressed separately, only as part of the club series.
Sign-ups are open via the label website. Cost varies depending on where you live.
Tags: Tribesmen, Masuak, chris, radio, birdman, stooges, pitshark, hitmen, screaming