If you make mine a bucket of Brains to go that would be Groovie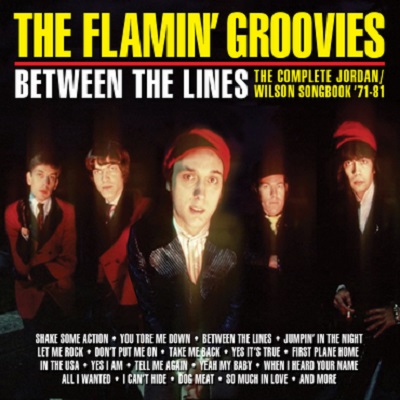 Fresh from unleashing a volley of Scientists and Radio Birdman/Stooges offspring material, re-born Australian label Grown Up Wrong has a pair of Flamin' Groovies releases in the wings to whet the appetite of even casual fans of the band.
Arch-Groovies acolyte and label head David Laing has compiled "I'll Have a…Bucket of Brains", which is eight tracks from the tapes made for United Artists in the UK in 1972. Mostly recorded at Rockfield Studios in Wales with Dave Edmunds, this release captures the Groovies transitioning from punky R&B artists to flashy Stones types – en route to aspiring to be the new Beatles. It's the Groovies album that never was, with four of the tracks instead being released on singles.
Expanded packaging and a speed-corrected take of the Groovies' classic "Shake Some Action", this collection was previously available as "The Rockfield Sessions" but has been long out-of-print.
The other offering is "Between The Lines: The Complete/Wilson Songbook '71-81", which compiles, for the first time, all original songs written by Cyril Jordan and Chris Wilson in the classic second version of the band.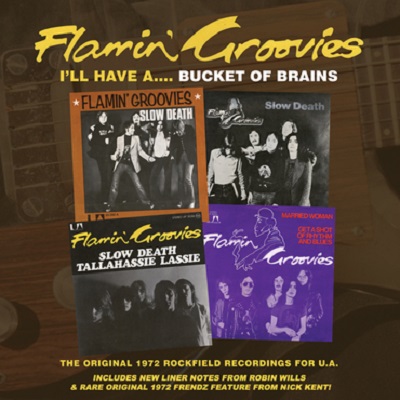 The Groovies gave themselves a major reboot in 1971 when a then 18-year-old Chris Wilson replaced Roy Loney as the band's frontman and Cyril Jordan's writing partner. This was the formation of the group that made that journey to England at the behest of UA – helping set the scene for punk – and which, with a couple of line-up changes along the way, ended up signing to Sire Records and making three brilliant albums – "Shake Some Action", "Now" and "Jumpin' In The Night" – before eventually running out of steam following Wilson's departure in 1981.
The criticism of those albums is that they were heavy on cover songs so the "Between Lines" package strips out other peoples' songs and focuses on the Jordan-Wilson material.
Laing offers: "These two releases together tell the real story of the frequently misunderstood Flamin' Groovies second incarnations, and reveal why they were so influential at the time and why so many fans – including us here at Grown Up Wrong! – consider them to be one of the greatest rock'n'roll groups of all time."
Released on November 29 and UK and European pre-orders can be made here. Word of other markets when they come to hand.
Tags: flamin' groovies, grown up wrong, between the lines, united artists, sire records, i'll have a...bucket of brains