New Christs "Live" LP announced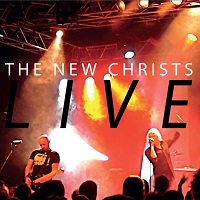 The hard-to-find New Christs live album - previously available only as a CD and sold mainly at shows on their last European tour - is looming on vinyl. French label Pitshark is issuing the imagnitively titled "Live" in an edition of 500 copies only.

The gig was recorded in 2011 at the final night of Sydney's Excelsior Hotel and rocks royally. Rob Younger and guitarist-keyboardist Brent Williams re-mixed 11 tracks especially for vinyl.
You'll find the Pitshark website here.
If you're sweating release of the new studio album, "Incantations", we expect to have copies for sale at the I-94 Bar next week.