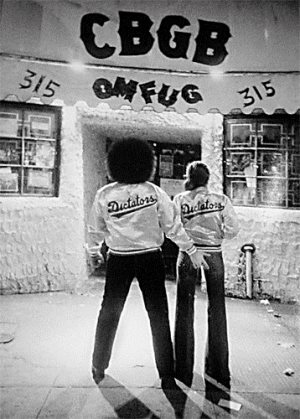 "Due to a small wrinkle in the interplay between State and Federal law, Manitoba's was recently forced to reluctantly settle a case with a private individual for a cumbersome amount that threatens the future of the establishment," the pair write.
"Our backs are against the wall. Our ONLY choice, after being advised by several very competent lawyers, was to settle."
Manitoba's has been a fixture in a receding Manhattan old school rock and roll scene since 1999. Its walls are covered in punk rock and wrestling memorabilia and its jukebox chockfull of the sort of music that's fuelled scenes in downtown NYC and other places around the globe.
"We either pay, or shut down. Not one penny goes into the owner's pockets, or is being used to pay bills. All of it goes to settling this claim and keeping the bar open," according to an online statement.
"There will be auctions, concerts. Every donation - no matter how small - will greatly assist towards keeping the lights on, the beer cold and the jukebox playing."
For your donation, you'll receive a signed David Godlis print of the photo you see here and/or a T-shirt with the same iconic print on it. Go here to do your part.