Sunnyboys surging towards sell-outs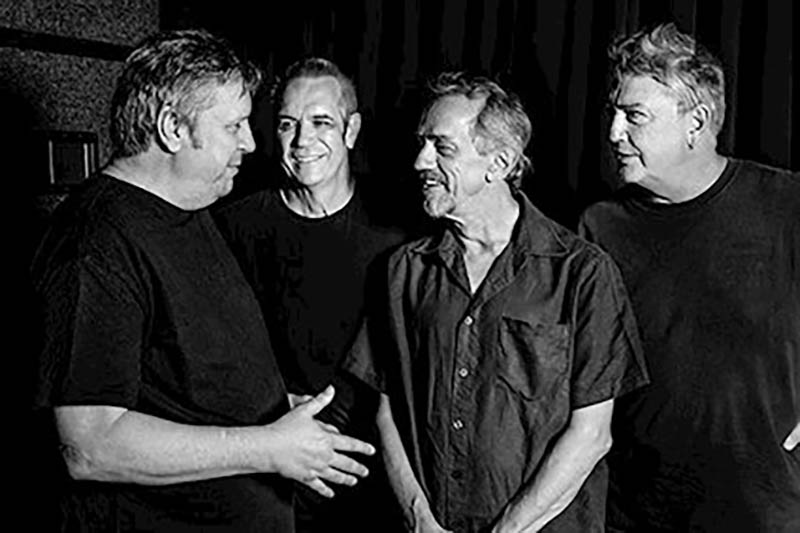 A heads-up that the Sunnyboys' February 2018 Australian tour is selling like wildfire with one Sydney gig (February 10) at Marrickville's Factory Theatre sold out in 36 hours, and tickets for a just-added extra date (February 9) now 85 percent gone.
Is it a surprise? No.
The fact is that the second all-oringal member incarnation of the Sunnyboys has now lasted longer than the band did in its first life.
The time around, without the pressure of recording schedules and the demand for chart hits and with a mutual love and respect for the music they made, Sunnyboys can just do what they do best; play live.
Joining the fun will be Sydney surf-punks The Celibate Rifles, who have carved out their own indelible history in the Australian music scene over a 35+ year period. The Rifles will join Sunnyboys for their first show on the Sunshine Coast since 1982; the Sunnyboys' first Brisbane performance since 2015, and most other dates.
Melbourne fun-punks Painters & Dockers, will join the rejuvenated Sunnyboys for a massive Melbourne Zoo performance.
FEEL PRESENTS…
SUNNYBOYS SUMMER 2018
special guests: The Celibate Rifles and Painters & Dockers.
Thursday 25th January 2018
Brisbane, The Tivoli
with special guests The Celibate Rifles
Friday 26th January 2018
Gold Coast, Twin Towns
with special guests The Celibate Rifles
Saturday 27th January 2018
Sunshine Coast, The Shed
with special guests The Celibate Rifles
Friday 2nd February 2018
Melbourne Zoo
with special guests Painters & Dockers
Friday 9th February 2018
Sydney, The Factory Theatre
with special guests The Celibate Rifles
Saturday 10th February 2018
Sydney, The Factory Theatre
with special guests The Celibate Rifles
Tags: live, feelpresents, sunnyboys, tour, australian, celibate rifles