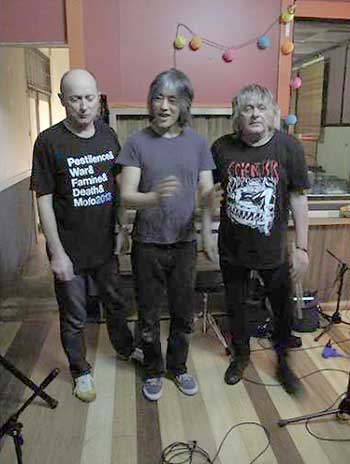 The photo at right is from Ray Ahn's Facebook and show him in rehearsals flanked by Dave Flivk (left) and James Baker.
The trio took the chance to record two Victims songs, "Horror Crash" and "I Wanna Be With You", previously only available on a posthumous Japanese CD.
Rumours persist of a vinyl single and an Australian tour. Fingers crossed.