The Stems announce three Australian shows before Europe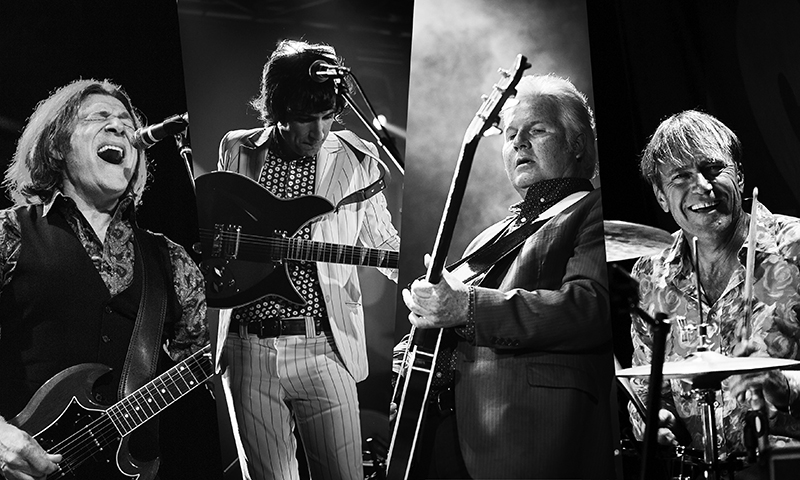 The Stems, Perth's most popular and iconic 80s garage rock band, celebrated the 30th anniversary of the release of their classic debut album "At First Sight Violets are Blue" with a successful all Australian capital cities tour in November 2017. To coincide with the tour, "At First Sight Violets are Blue" was reissued as a limited edition tour CD.
The tour garnered enough interest in Europe for Spain''s Fuzzville Festival to make an offer for them to appear at the festival. More shows naturally followed and the band are now set to embark for a three week European tour over April/May which will cover Spain, France, Italy, Germany, Sweden and the UK.

The UK leg includes a show at London's historic 100 Club.
Original members Dom Mariani, Julian Matthews and Dave Shaw will be joined by You Am I's Davey Lane on guitar.
As a warm up for the tour the band will be doing three exclusive Australian shows this April, one each in Melbourne, Sydney and Perth. Vinyl fans will be happy to know that "At First Sight Violets are Blue" will be reissued as a 12"" LP by Citadel Records and will be available at the shows.
Thurs April 12th: The Northcote Social Club, – Melbourne
with special guests EVEN and P76
Info here
Tix here
Sat April 14th:
Marrickville Bowling Club – Sydney
with special guests The New Christs
Info here
Tix here
Sun April 15th:
The Rosemount Hotel, Perth
with Month Of Sundays, Spacey Jane, JFK and DJ Beryl Streep.
Info here
Tix here

EUROPE
APRIL
18: Vitoria-Gazteiz (E) La Universidad
19: Donostia-San Sebastian (E) Kutxa Kultur Kluba
20: Benidorm (E) Fuzzville Festival
21: Barcelona (E) Sala Upload
22: Marseille (F) Cherrydon
24: Turin (I) Blah Blah
25: Bologna (I) Freakout
26: Italy tba
27: Treviso (I) Altroquando
28: Vognona (I) Loggia del Leopardo
30: Cologne (D) Sonic Ballroom
MAY
1: Berlin (D) Quasimodo
3: Hamburg (D) Molotov
4: Malmö (S) Folk&Roll
5: Stockholm (S) Debaser
6: London (UK) 100 Club
Tags: alive, sydney, new christs, australian, dom mariani, the stems, p76, even, australian tour