You'd have to be a Stooge for this to be the world's forgotten show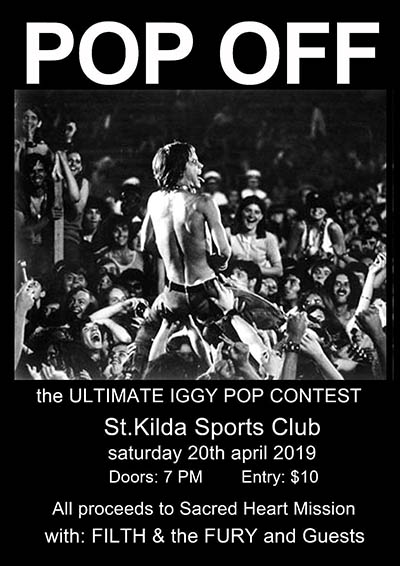 At a time when the man himself is gracing Australia with his presence for live shows, what bills itself as the ultimate Iggy Pop contest is on again in Melbourne in April 20, with funds raised going to a good cause.
One band and Six Iggys will battle it out to prove that they are Iggy Pop's love child at St Kilda Sports Club. "Pop Off" is now in its 5th year, with all money raised going directly to Sacred Heart Mission's Soup Kitchen.

It's just $10 on the door and the streetwalkin' cheetah with a heartful lof napalm stuff will start flowing from 7pm. Broken glass optional.
Tags: iggy pop, st kilda, pop off