Your prayers may be answered as Gurus jump the gun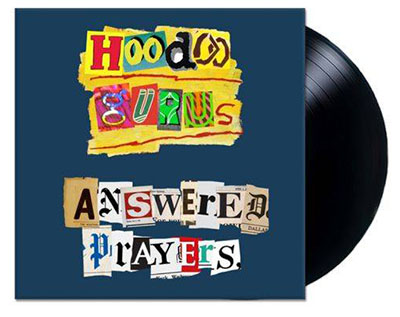 Not content to wait for a Record Store Day stifled by Coronavirus disruption, the Hoodoo Gurus will release their new single in limited edition, vinyl form.
"Answered Prayers" is out on June 12, along with an expanded, digital edition of their 2004 album "Mach Schau" combining tracks from the Australian and US editions in a new 16-song running order.
"Answered Prayers" is already available digitally and is the first "new" music from the band in 10 years - not counting 2014's "Gravy Train", a freshly-recorded EP of lost tracks from the band's early days with former members.
It is the first recording to feature "new" drummer Nik Rieth, who joined in 2015, following time served with The Celibate Rifles, New Christs and Tumbleweed, as well as Radio Birdman, with whom he still plays.
"Answered Prayers" is throwback to singer Dave Faulkner's punk beginnings with The Victims while B Side "Song of the Year"is a screamer, written and sung by guitarist Brad Shepherd. Pre-order the single or grab it digitally here.
Tags: hoodoo, record store day, hoodoo gurus, dave faulkner, brad shepherd, answered prayers, song of the year, nik rieth