Jarmusch Stooges love letter lacks danger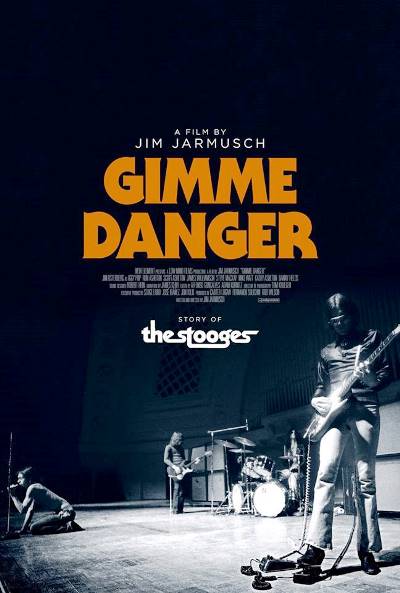 Dunno what all the online backlash is all about. Jim Jarmusch called his film "a love letter to the Stooges" and that's precisely what he delivered when "Gimme Danger" made its Australian debut at the Sydney International Film Festival on June 17.
"Gimme Danger" was never going to be a deep dissertation about what made the Stooges tick. Read Paul Trynka's magnificent "Open Up and Bleed" for that. It was more like a shallow duck dive into the broad history of the band. Or bobbing for apples.
I enjoyed "Gimme Danger" but this was the Stooges, dumbed-down for beginners. Or "Stooges 101" as someone later said.
On the plus side, "Gimme Danger" delivered previously unseen footage. The links were a little slapstick but, hey, this is a band that in its early days particularly was a bunch of guys with a warped and anarchic sense of humour.
Iggy's interview (surely the backbone of the film) was as lucid, witty and entertaining as any he's given. James Williamson and Scott Asheton scored major screen-time. Rock seemed visibly affected by the health problems (no, not those sorts of problems) that ultimately claimed his life. As usual, his economical utterances were on the money.
Needless to say, the soundtrack ruled.
On the other side of the ledger, there was no sustainable narrative laying out the barest of timelines. The how and why of the band re-assembling in London, tensions between old and new members caused by shifting alliances and the problems that being put into a holding pattern wreaked were less glossed over than not touched.
What about the band's revival and canonisation as one of the most important bands in the history of underground rock and roll? Getting their dues after all these years should have been up there in lights.
Sadly, Ron Asheton's insights were quite old. The Jarmusch project really didn't get up and running in earnest until after his passing. More update input from him potentially would have rounded things off nicely and given a perspective (especially in the drugged years - Ron was not part of the heroin clique) from another important angle.
Drugs inevitably got mentioned. Context and putting the Stooges into their historical perspective went by the board. The odd factual glitch (they never played with Joe Cocker, for example) crept in along the way.
One critical point in Paul Trynka's book is how and why Iggy and The Stooges slid off the edge of a place where they were poised for success and fell onto a treadmill of excess and pick-up gigs. Being strung out and strung along and surviving with no visible means of support.
The element of their music that's embodied by the film's title – Danger – was missing and that's this love letter's greatest failing.

Tags: iggy pop, stooges, scott asheton, rock action, gimme danger, jim jarmusch