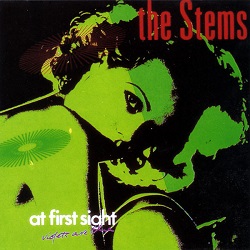 To coincide with The Stems' 30th anniversary tour celebrating the release of their 1987 debut LP "At First Sight Violets are Blue", Citadel Records is re-issuing the long deleted album as a limited digipak edition CD on November 3.

The album has been digitally re-mastered and includes three bonus tracks. A vinyl reissue will see light of day early next year.

Originally released through Mushroom Records' off-shoot White Label, the album was first pressed in mid-1987. The title track and subsequent singles "For Always" and "Sad Girl" gained mainstream airplay – a big call for an underground band back then. The Stems influenced a host of new local bands playing '60s garage rock and roll.