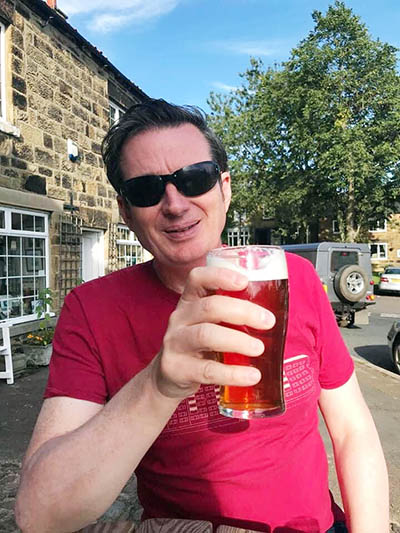 GUS IRONSIDE
Louder Than War and Vive Le Rock magazines
Whitley Bay, UK
Hector Gannet - "Big Harcar" (GUGA Records)
Fronted by Aaron Duff, the best singer to emerge from North-East England since Eric Burdon, Hector Gannet conjured visceral seascapes celebrating the wild beauty of Northumberland and North Tyneside.
Snowgoose - "The Making of You" (Glass Modern Records)
Sublime folk-rock from the Anglo-Scottish outfit's second album.
Suzie Stapleton - "We Are the Plague" (Negative Prophet Records)
The promise of Stapleton's early EPs was fully delivered on this stunning debut album.

Michael J Sheehy - "Distance is the Soul of Beauty" (Lightning Archive)
A late night slow-burner with shades of the third Velvet Underground album.
Speedways - "Radio Sounds" (Alien Snatch! Records)
The new kings of power-pop set out their stall with a flawless album.

The Hellfire Club - "A Different Song" (Strength in Numbers)
Rousing Americana with a Glaswegian twist.