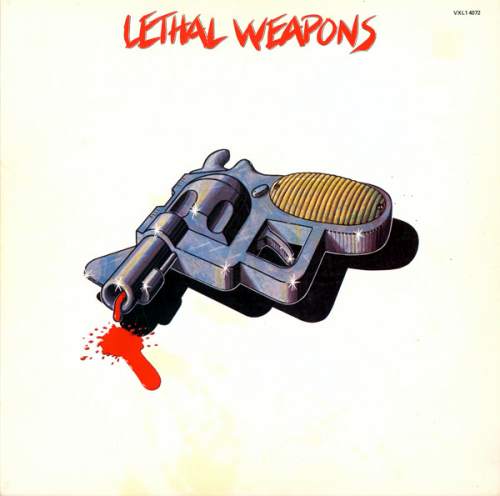 Corporate con or well-meaning act of benevolence? History tends to deliver a verdict of the former. for "Lethal Weapons", the 1978 compilaiton album of Australian "punk".

"Lethal Weapons" was a product on an offshoot of major Australian label Mushroom (the same people who brought you Chain, Skyhooks and the Sunnyboys) and it was clearly a cynical attempt to commercialise underground music scenes then burgeoning in Melbourne and Sydney, especially.

Compiled by would-be A & R man Barry Earl, the album was notable for its eclectic cast which included The Boys Next Door (soon to become The Birthday Party), JAB, The Survivors, whose members would go onto Sacred Cowboys, The Moodists, Radio Birdman, Teenage Radio Stars and the Bad Seeds.
Trevor Block went in search of many of the original protagonists in bands that signed to Suicide. We're reprising his article to mark 40 years of "Lethal Weapons", and the decade since its CD re-issue.