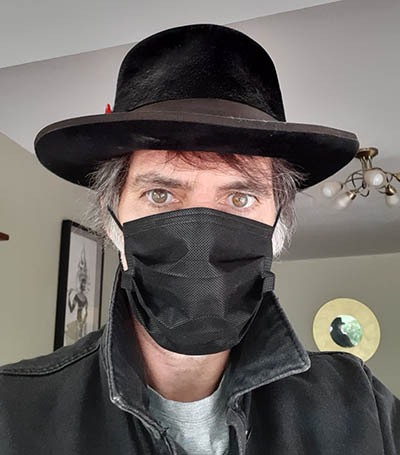 DARREN BIRCH
Bass player for Black Bombers and former member of Gunfire Dance, Brian James Gang, Walter Lure and The Godfathers
Birmingham, UK
It's been a funny old year! I managed to play one gig before the world shut down and didn't get to see any. From the beginning of March, I couldn't leave the house for 15 weeks so books and music became my friends....
My Top 10 for 2020:
1.) "Sing Backwards and Weep" by Mark Lanegan. His autobiography.
2.) "The War is Never Over" by Nick Soulsby. A book and companion piece to the Lydia Lunch documentary of the same name.
3.) "Just A Shot Away. 1969 Revisisted" Volumes 1 and 2 books by Kris Needs.
4.) "Diminished Responsibility: My Life as a UK Sub and Other Strange Stoies" (book) by Alvin Gibbs