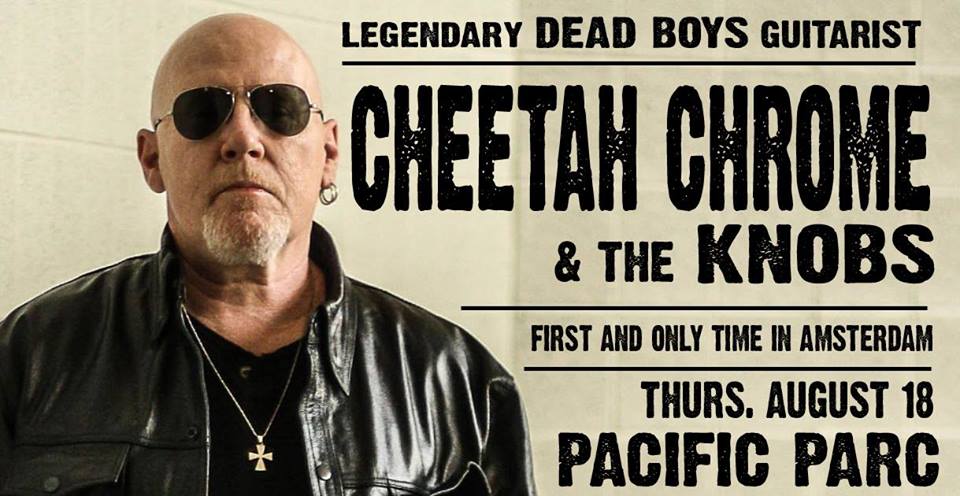 Punk rock guitar legend Cheetah Chrome is hitting the live music bolt-holes of Europe for the first time ever, backed by a hand-picked Dutch band called The Knobs.
The new millennium has brought new opportunities for the ex-Dead Boy, including his first release under his own name, a critically-acclaimed book and multiple tours in the United States alongside the likes of Sylvain Sylvain (New York Dolls), Ronnie Spector, the Streetwalkin' Cheetahs, James Williamson (The Stooges) and The Blackhearts.
In Fall 2016, he will be returning to Europe to embark on a tour across mainland Europe and through Scandinavia. Cheetah has recruited a quality cast of bandmates who have aligned themselves with his style and have brought his influence to their country.