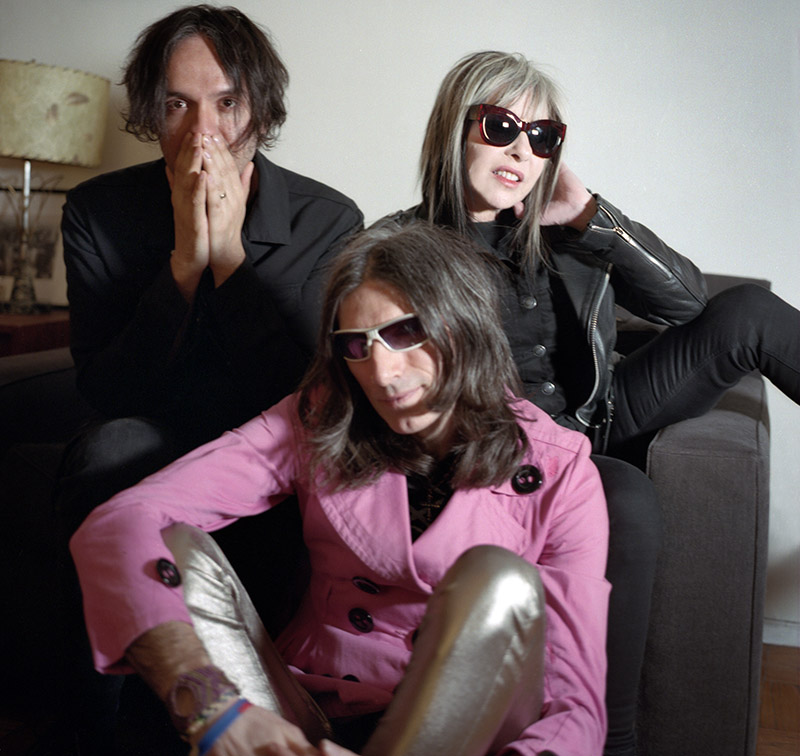 "There's a crack in everything, that's how the light gets in..." (Cohen)
One of the most exuberant and enlivening, new, modern bands I've discovered in what seems like forever, ElectraJets, is led by an Englishman named Jeff Ward and a Canadian named Cynthia Ross. You might be hip to those names from the B-Girls, Gunfire Dance or New York Junk, but the forthcoming full-length album, "Transatlantic Tales", is by their Gotham band, ElectraJets.
It's a rocket through time and space, pulsating with an irresistible beat and likely to appeal to fans of Detroit protest music, Julian Cope's Black Sheep and "Cut The Crap" busking. There's something here for fans of Pretty Things or Blue Cheer, so beautiful it hurts Love & Rockets-style nocturnal pop, '60s prog, '70s glitter, Marc Bolan, Bowie and the Stones.
I told an old pal how awed I am by the ElectraJets' extremely formidable rhythm section, who have a total mastery of that boot boy stompin' 70s' Slade/Leader Of The Gang/Bo Didddley beat, that makes you wanna get out of your sad old man chair and dance in front of the mirror. It's down the rabbit hole rock 'n' roll, with many varying moods, genres, textures and layers - from delicate memories to volcanic eruptions, bruised romanticism and rooftop hymns. It's far-flung and forward thinking, neon hued and cinematic, and it will make you involuntarily want to move your body.