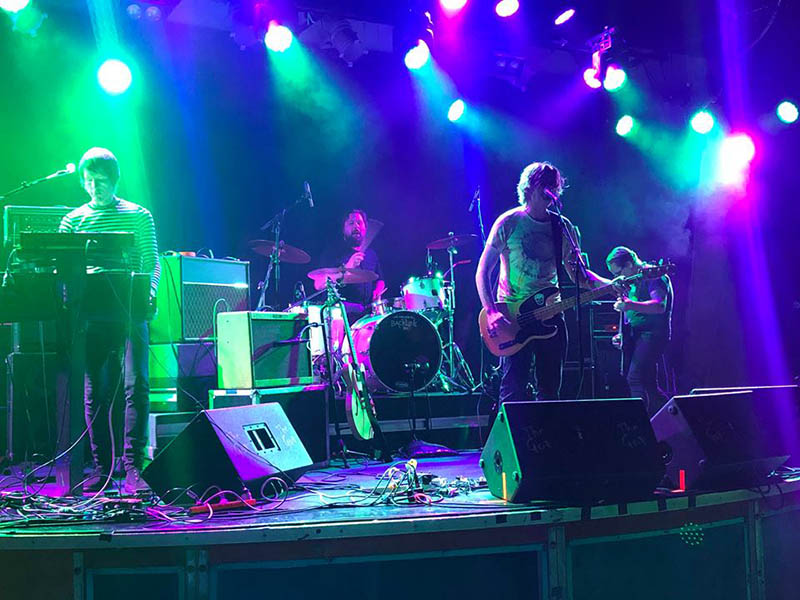 Subtract-S warm up The Gov. Rick de Pizzol photo.
The Magic Numbers
Subtract-S
The Gov, Adelaide
March 26, 2019
Photos by Rick de Pizzol
Ho to the Gov once more, to attempt to find a car park which may not exist, to finally succeed in an adjacent suburb, and plodge back the way I drove, feeling not remotely conspicuous as a I pass several pubs with the locals whooping it up, trailing behind a herd of badly-dressed bumpkins heading, it seems, in the same direction.
No, thankfully, they're not; the Entertainment Centre across the road has another do on and the streets are filled with the aforesaid bumpkins and, perhaps needless to say, their cars. I don't know whether the local council is aware of the hideous car parking problem in these suburbs, caused mostly by the Ent Cent, which I thought had ample parking, but I have decided every night from now on I shall drive to where I left my car tonight, and walk to the Gov and back. Excellent cardio.