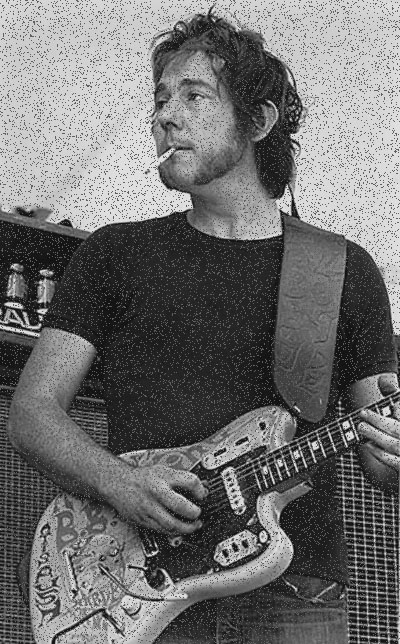 It's 13 years since he passed from cancer but the reputation of Lobby Loyde is not diminishing. We live in crazy times but one of the sane things occurring right now is that the trailblazing Australian guitarist, bandleader and producer is finally getting his dues outside his homeland.
As leader of the Coloured Balls, Loyde set a benchmark in Australia for innovative hard rock. The "Ball Power" and "Heavy Metal Kid" albums, both released in 1974, are all-time classics. As a player in The Aztecs, Rose Tattoo and solo, the earlier Wild Cherries and Purple Hearts,
Loyde blew up more amplifiers and sent more people deaf than anyone who followed. As a producer in the 1980's, he was a force behind albums for the Sunnyboys, Painters and Dockers, Machinations and X.
Re-issues of his Coloured Balls albums and Lobby's solo work on the Aztec label re-lit the spotlight in Australia in the '90s. Just Add Water Records is deep into a program of vinyl re-issues, out of Berkeley, California.
They've done a killer job on three singles and an LP re-issue of "The First Supper Last Or Scenes We Didn't Get To See".
We decided to track down label owner JASON DUNCAN and ask him about Just Add Water's mission to re-visit the music of Lobby Loyde, and a select bunch of other similarly-minded rock and roll outsiders.