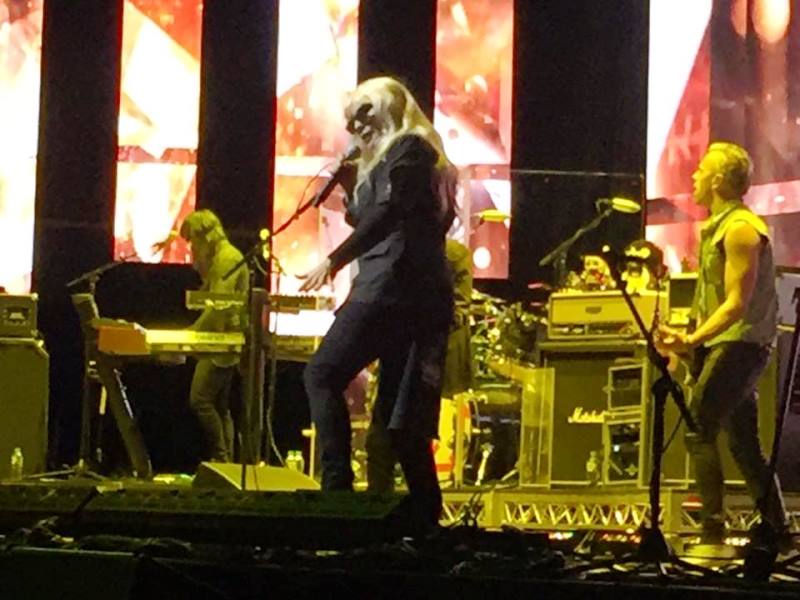 Blondie and her session men plus Clem Burke (obscured). Dean Ertl photo
I come at this review as a fan. Since 1976 (earlier if you count the Dolls and the Velvets), I have been enamoured of that New York New Wave sound. It's a broad church. Suicide could thrash synthesizers and Television could probe the stratosphere with spiralling lead guitar lines. The Ramones could make dumb look smart.
The Talking Heads sounded nothing like the Heartbreakers. The Fast sounded nothing link Mink DeVille. But the scene was still recognisable as a whole.
Blondie lived in the spotlight of eternal summer despite spending a lifetime dodging sun rays. You could be walking through the Lower East Side, see a boy you liked and say hello. Even if you found yourself charged with solicitation, everything would be all right because you are young, beautiful and in love.