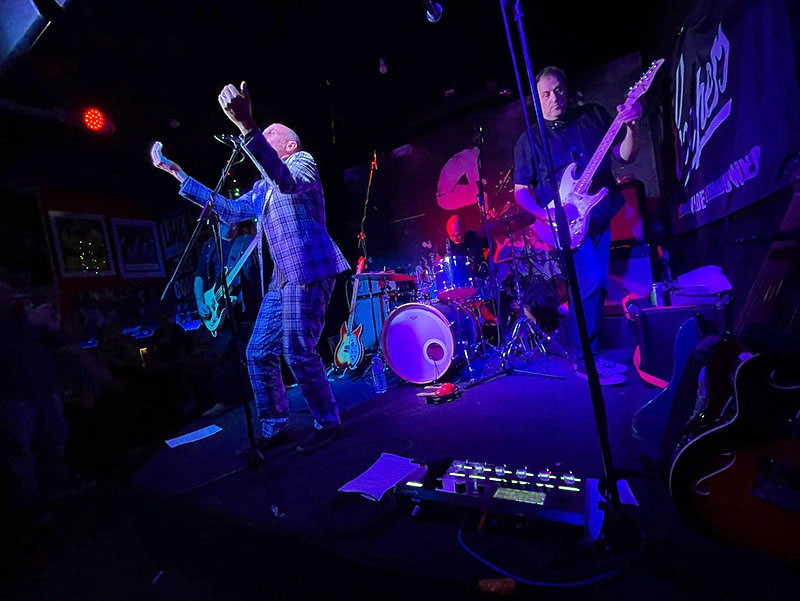 Joeys Coop.
JOEYS COOP
+ THE SMART FOLK
MoshPit, St Peters, NSW
Saturday 26 March, 2022
A Sydney night of intermittent rain stifles the post-COVID nightlife revival. Or so it seems. The Best Little Small Bar in Sydney, The MoshPit, has other ideas - and so do Joeys Coopand supports The Smart Folk.
It almost goes without saying that pandemic lockdowns have put obstacles in the way of everything. Joeys Coop put the release of their second album on ice and tonight is the Sydney leg of a much-delayed world (read: New South Wales) tour to launch "Lachlan Valley Dirt" at The MoshPit in Sydney's inner-west.
The impacts of the dirty little virus live on. A whole bunch of MoshPit patrons who were at the King Street Crawl gigs a fortnight before were taken down by it. An unrelated infection forced The Smart Folk to play the Sydney Rock 'n' Roll & Alternative's Sixities Stage without bass-player Keith Claringbold.
Tonight's news is that another wave of COVID infections and the seven-day isolation rule has shut down a two-band bill at the nearby Golden Barley Hotel. A few punters and unaffected band members make their way to this show.