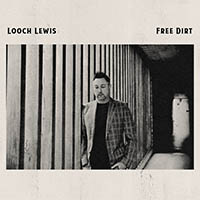 Free Dirt – Looch Lewis (Nebraska/MGM)
With beginnings as a guitarist in the high energy scene for Zen Genies, and more recent service as drummer for bush punks Handsome Young Strangers, indie band Wifey and country act Dave Favours and the Roadside Ashes,ubiquitous Mark "Looch" Lewis has as much claim as anyone to being a Sydney musical fixture.
Now fronting his own Looch Lewis and The Press Gangsters instead of playing in other people's bands, dropping this a solo single seems a logical progression.
Yes, it is that "Free Dirt", the Died Pretty song from which they took their debut album's name and that ended up on their second LP, "Lost", and while it might initially seem a bold choice, it's done so well that it raises the question why more people haven't tackled the much-loved music of Ron, Brett and Co.