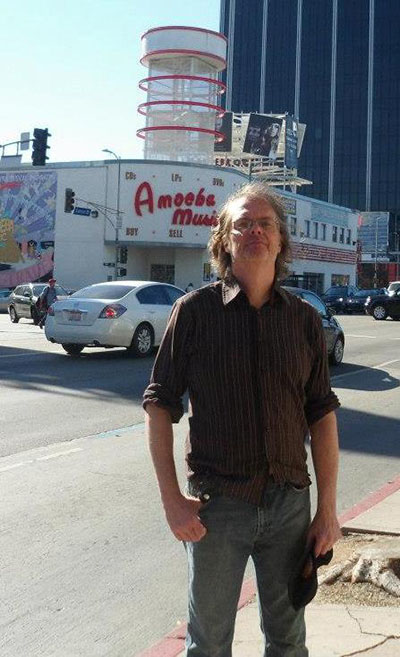 I thought I'd take a unique approach to this year's Top 10 by actually listing my top music highlights of the year which didn't involve myself.
So you won't be reading about my killer gig with the mighty Buffalo "Revisited" at the Bald Faced Stag in Sydney, where we performed the astoundingly cool Buffalo album "Volcanic Rock" from top to toe to celebrate the record's 40 years in existence.
You also won't be reading about the one and only show by The Four Stooges at the Marrickville Bowlo that was in a word "devastating".
Also you won't be hearing about The Cool Chambers who struggled against a few odds in finishing recording and mixing our super duper originals for a planned release in 2019...nope...no...none of that rubbish.
But you will read my Top 10...that has in fact become an explosive hits Top 20 (not in order):
1) Pink Floyd The Piper At The Gates Of Dawn, Record Store Day Mono re-issue. This sounds as great as I'd always suspected (having never heard a proper mono mix). It's punchy and dynamic! Psychedelic being invented for many.
2) Amyl and the Sniffers LP Big Attraction/ Giddy Up - real punky rock - see my review on I94bar somewhere and go and see them play a show...the kids are alright
3) Mark Taylor 2 x 7". If only more records were like this. Lipstick Killers, Psycho Surgeons guitar destroyer steps out front with a really brilliant double 7" with insane packaging, great songs and playing.
4) New Christs at the Marrickville Bowlo. Great band, great sound. Still explosive.
5) Bikini Kill - The Singles LP. Finally out on vinyl. The later day BK 7"s on one record...real punky rock #2!
6) John Foy book - Snaps Crack Pop. John is a true rock and roll dude be it his artworks, music fandom or his time challenging the biz with his Redeye label, his book tells his tale with words and pictures. Keep well John.