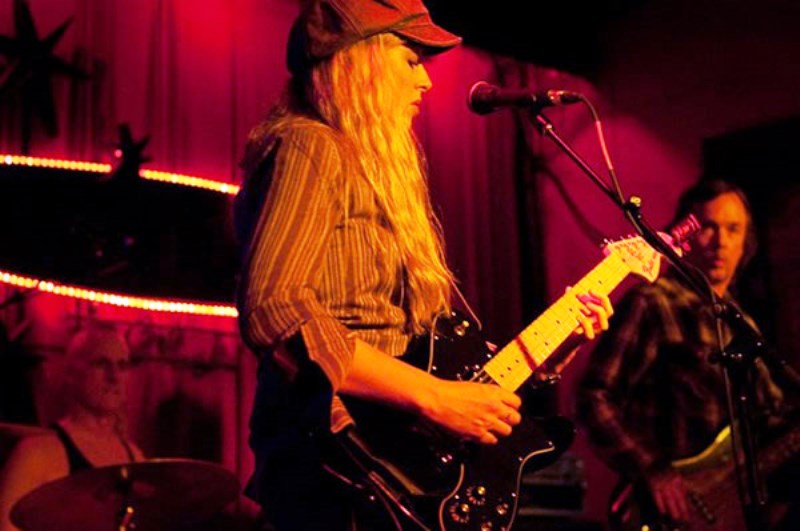 Jill Stokesberry photo
If I was to choose a Sydney venue for the launch of Anne McCue's remarkable album Blue Sky Thinking, it would be the Django Bar.
I was aware of the venue upstairs, Camelot, as one of the better bars in Sydney's inner-west for the last few years The Django bar is downstairs and it is everything Django. Django sculptures Django oil paintings, Django drawings - such a Django Rhineheart vibe.
I was so early for a gig (7.15pm) and already it is packed; I knew was a sell-out but this was so startling. Even at that time I was able find a seat way at the back of the venue with mid-'70s Tom Waits footage on a large screen, blaring across the room. There seems to be big expectations for this show.