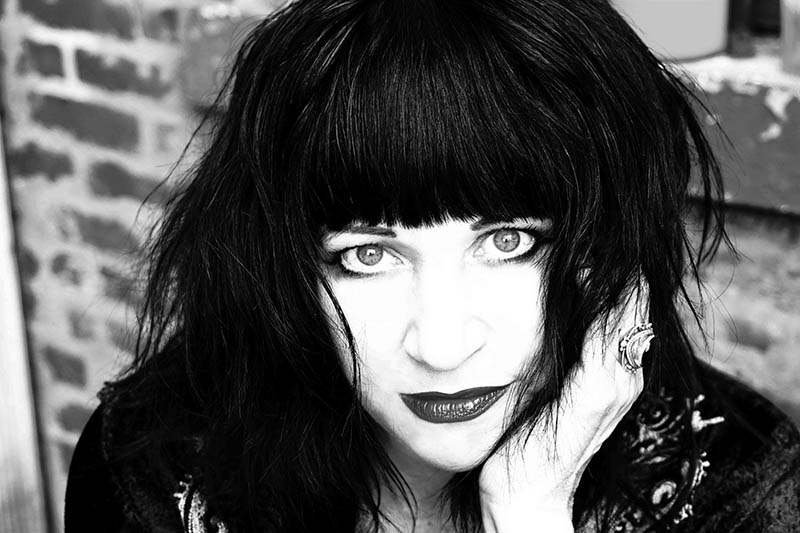 Jasmine Hirst photo.
Lydia Lunch doesn't particularly care whether people are offended by her art.
From her beginnings in New York no wave outfit, Teenage Jesus and the Jerks, to her spoken-word performances, to her collaborations with Rowland S Howard in Shotgun Wedding, Swans' Michael Gira, Sonic Youth's Kim Gordon and Thurston Moore, Bob Quine (Richard and the Hell and the Voidoids), right through to her more recent profane expositions on the United States under Donald Trump, Lunch's self-defined brief has been deliberately and avowedly confrontationalist.
In her own words, Lunch is a conceptualist, exploring concepts that highlight the exploitation and marginalisation of the individual in contemporary society, the typically patriarchal and oppressive discourse wielded by institutions of power.
If you can't stand the heat in Lunch's artistic kitchen, go find yourself a fast-food media joint and starve on the processed, intellectually bankrupt crud that masquerades as entertainment.
In May 2018 Lunch returns to Australia with her Retrovirus concept, trawling across her 40-year career with the aid of Bob Bert (Sonic Youth, Chrome Cranks), Weasel Walter (The Flying Luttenbachers) and Algis Kizys (Swans). I spoke to Lydia Lunch in her sometime home town of New York City.