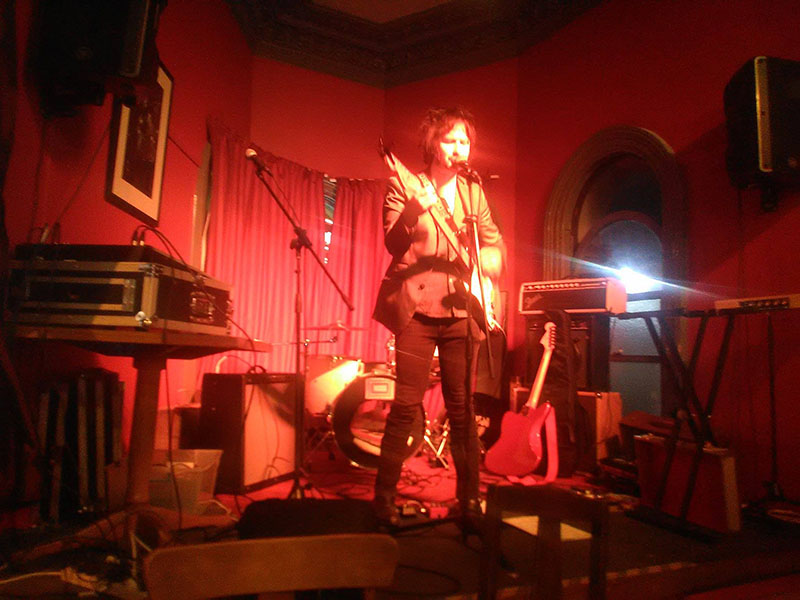 Michael Plater live. Fawnia photo.
Now, there are a few of you out there who read The I-94 Bar regularly. You may have noticed I'm rather a fan of Australian musician/songwriters Michael Plater and Tim Hudspith.
Plater's music spans various indie, gothic folk, country and "noir" influences, and his first two albums "Exit Keys" (2012) and "Mythologies" (2016) have received worldwide critical acclaim. Hudspith plays guitar with Goldentone, Colourhweel, The Low-Fi Cowboys, Death Valley PTA and Dead Eyed Seraphim and is a solo artist in his own right.
This month Melbourne-based Plater and Adelaidian Hudspith (a Ballarat expat) will be touring select interstate venues with intertwining dates, plus some shows in their own right at the end. So, Sydneysiders, Brisvegas residents, Canbrites and Newkies, get out of the house. Dates are at the bottom of the article.
I was hoping to see the two Sydney shows, but... as you know, Adelaide's electricity bills aren't what they used to be, so I had to content myself with doing an interview with both Plater and Hudspith..