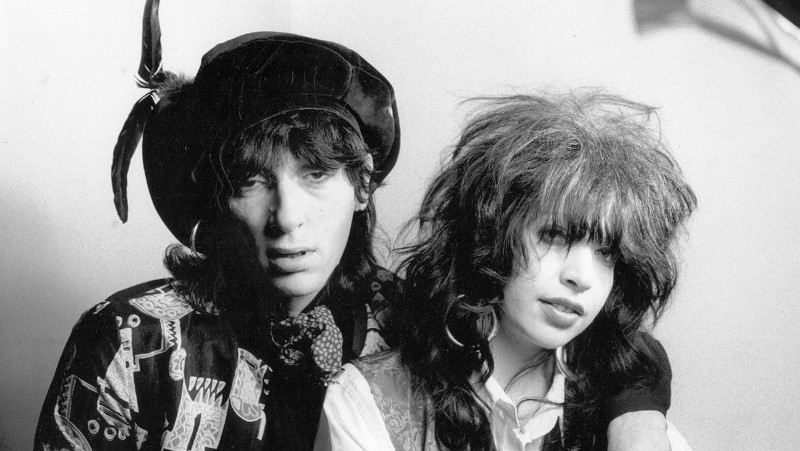 Johnny Thunders and his biographer Nina Antonia.
Recently, I was obliged to dig through about 30 of my 100 boxes from storage and came across Greil Marcus' philosophical punk book "Lipstick Traces". Highly regarded around the world, I recall reading it with irritation at the time, feeling that... there was a distance to his writing. He just didn't seem excited.
I suppose it was that the man was a music journo, and obliged to listen to so much pap that after a while... everything is part of the same thing. I liked how he got the world-wide impact of what punk did, but I really don't think he came close to nailing his topic.
When I had the opportunity to conduct an e-mail interview with UK author Nina Antonia, I grabbed it with both hands. Nina Antonia is the author of biographies on Johnny Thunders, the New York Dolls and Peter Perrett (The Only Ones) and has a knack of always nailing her topic. She's a delight to read. A quick scamper through bookdepository.com - armed with her name - is always exci