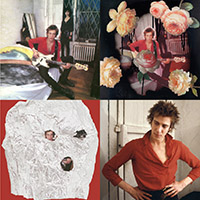 Destiny Street Complete – Richard Hell and the Voidoids (Omnivore)
Reports that "Destiny Street" had been re-recorded and was being pressed on vinyl in 2004 were alarming. The late Robert Quine was five years gone and his wired, highly-strung guitar-playing was an essential and revered element of just about anything the Voidoids did. This was surely an act of madness, if not sacrilege.
Its prime creator, Richard Hell, had never been happy with "Destiny Street", the 1982 follow-up to "Blank Generation" that was recorded in troubled circumstances. Hell was debilitated by a drug habit and absent for much of the sessions. His penchant for intravenous coke to counter his reliance on smack had left him fried and unable to leave his apartment for long periods of time. His attempt to make his mark while largely AWOL was to summon up guitar overdub after overdub.