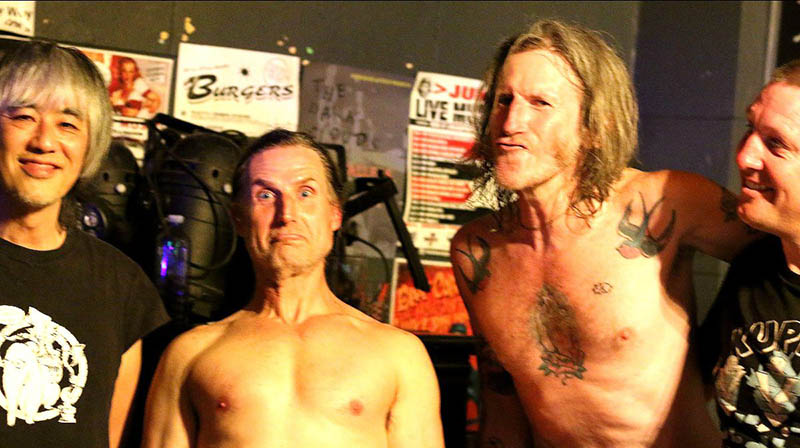 Mark Fraser photo.
The Hard-Ons have announced the supports for their "I'm Sorry Sir, That Riff's Been Taken" Australian tour - their first with their new line-up which features new singer Tim Rogers.The tour comes on the back of the band's first ever ARIA Top 5 album, and takes in all East Coast capitals and key regional hubs.
The tour was pre-empted by NSW warm-up shows at The Link & Link in Woy Woy (December) and Frankies Pizza by The Slice in Sydney (February), billed under the name Clandestine Sausage, attracting rabid fan attention.
The list of supports includes strong locals as well as a couple of bands with a shared history on the Alternative Charts in the '90s – namely Smudge in Sydney and The Meanies in Melbourne. Sydney's C.O.F.F.I.N. are main support for tour closer at the Corner in Melbourne.
For full dates, click More.