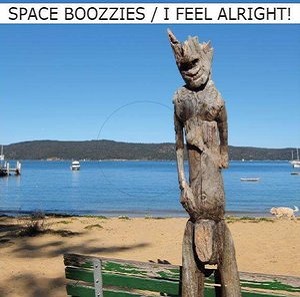 Sydney's Dunhill Blues are on hiatus so what's a poor boy to do but to sing and play in (another) rock and roll band? Adam Brzozowski from the Dunnies has formed Space Boozzies, described as "a mongrel dog from the Central Coast featuring members of all the popular surf/garage/rock bands you've never heard of".
Space Boozzies' Mikey Young-mastered debut album "I Feel Alright" is being pressed right now – pre-orders are open here - and the band is doing a run of shows in Northern New South Wales and Queensland to celebrate.
They'll be touring with Son of Jaguar, the Coffs Coast's "kings of sweat-drenched, hip-shakin' rock'n'roll since 2016". Their debut record "King Hit" is a twin-axe attack that gnaws at garage-punk's bones and is out on Conquest for Noise.
Space Boozzies-Son of Jaguar
Australian East Coast Tour
SEPTEMBER
28 - The Gollan, Lismore
+ The Antibodies
29 - East Brisbane Bowls Club (Space Boozies only)
with Public Execution + Fred Band + Koko Uzi
OCTOBER
12 - MoshPit, Newtown
w/Good Pash + Tweerkerz
13 – The Lass, Newcastle
+ Bitchcraft