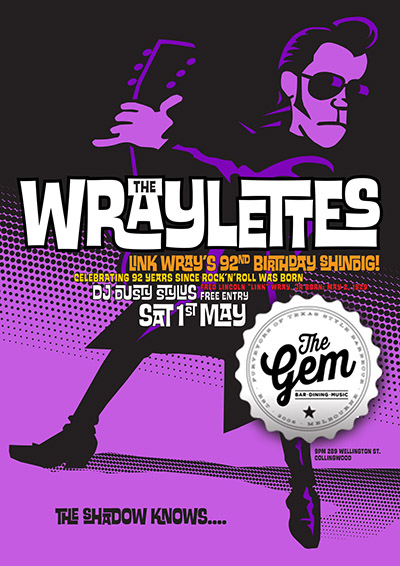 Link Wray's birthday is looming and all roads lead to Melbourne for the celebrations.
Fifteen months after their last gig, The Wraylettes, will mark the occasion with two storming sets of drinkin', dancin' and listenin' pleasure at The Gem in Collingwood oin May 1. Plus, their buddy DJ Dusty Stylus will be there to unleash a few musical crackers of his own.
Did we mention it starts at 8pm and is free?