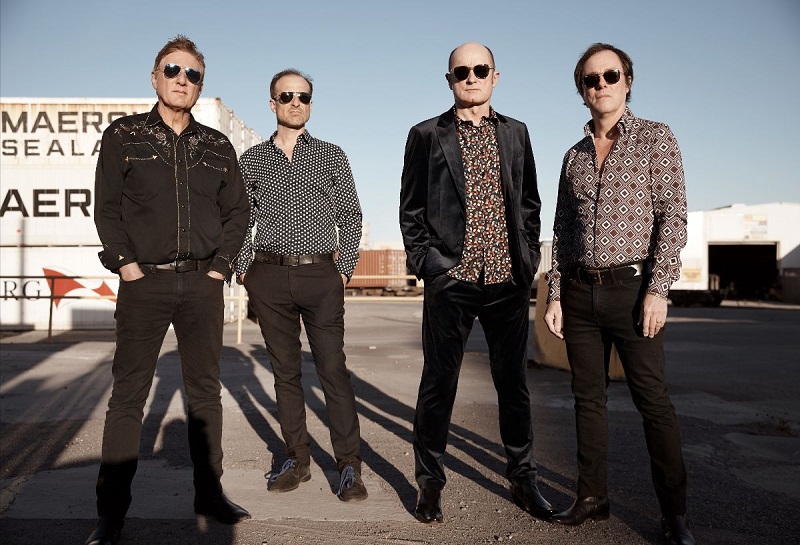 Amongst the silly hype that Record Store Day now brings there are glimmers of hope. The Hoodoo Gurus will release their latest single, "Answered Prayers", as a limited edition 7" for RSD on April 18 and it's said to hark back to the band's punk rock roots.. Its release will coincide with the digital issue of an expanded Deluxe Edition of their 2004 album "Mach Schau", which will combine the track listings from both the local and US editions in a new 16 track running order.
The RSD single, which is already available digitally, is the first new music from the band in 10 years, not counting 2014's "Gravy Train", a newly-recorded EP of lost tracks from the band's early days. "Answered Prayers" is a said to be a stark and visceral track addressing a certain type of abuse propagated by a particular type of male. It's also a reminder of the Gurus' roots in the original punk rock of the '70s.
Indeed the track follows the release in the US of both old and new material by The Victims, the band that head Guru Dave Faulkner formed with drummer James Baker in Perth in 1977, some four or so years before the pair reunited in Sydney to form the Gurus.
"Song of the Year", which will feature on the RSD single's B-side. Written and sung by guitarist Brad Shepherd, the flat-out screamer of a song obliquely references in its chorus two of Brisbane's legendary punk-era bands, The Fucken Leftovers and The Survivors. Brad, of course, fronted his own group as a teenager in Brisbane at the time, who begun as The Aliens, before evolving into the legendary Fun Things. "Song of the Year" will also appear on the digital Deluxe Edition of "Mach Schau".