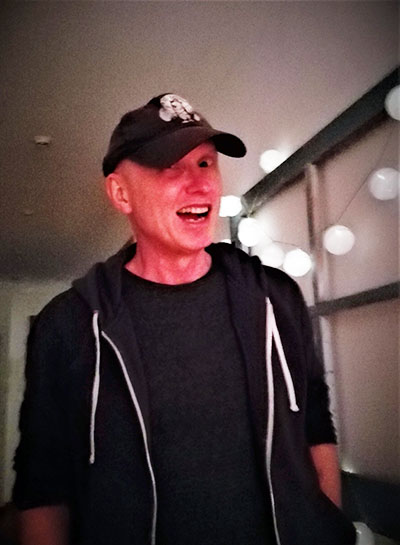 CHRIS KLONDIKE MASUAK'S TOP SEVERAL OF 2020
Guitarist, Viveiro Wave Riders
Ex-Radio Birdmnan, Hitmen, Screaming Tribesmen, New Christs
Viveiro, Galicia, Spain
We were having fun at the start of 2020.
The Viveiro Wave Riders had already been hither and yon … around the country and up to Breizh ("Yec'hed mad!" with the emphasis on "mad") when it all came to a shuddering halt.
Life abruptly became somewhat more complicated, confusing, and occasionally alarming, but that's not to say it stopped being entertaining.
COVIDOUCHERY
We jumped on protocols pretty quick-smart over here in Spain, even as our hospitals became alarmingly overwhelmed and morgues literally over spilled.
We were heartened, encouraged, and edified by the sage advice that flooded social media from other apparently more civilised and informed countries.
We hardly even scratched our heads in wonder at their oblivious dawdling procrastination and general goldbricking, or as they gathered in teeming proliferation to demonstrate in support of their "rights" even as their "leaders" unequivocally let them know Just What The Priorities Actually Were.