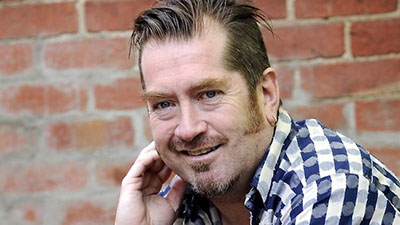 "Someday soon, will you tell us when it's time to play for you?" asks iconoclastic Australian music legend Ron S. Peno, towards the nd of "See You When I'm Looking At You", the nearly nine-minute long "chain" song from Mick Thomas' Roving Commission and friendsand released this week.
It's a question that many artists hope will soon be answered, and one of many telling moments in an epic song, sung and worded by a cross-generational selection of some of Australia's finest singer-songwriters in COVID-19 isolation.
Conceived by Thomas – the ARIA-winning singer-songwriter of Weddings Parties Anything – in April, "See You When I'm Looking At You" began life when Mick wrote a verse and a chorus while isolating in his Melbourne backyard.