Details

By

The Barman

The Barman

Hits: 1772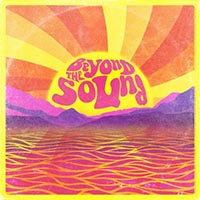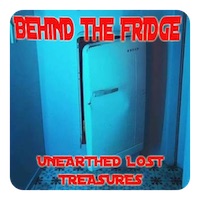 Beyond The Sound (...And Beyond) – Scott Morgan's Powertrane (Easy Action)

The passing of guitarist Robert Gillespie after a lengthy illness earlier this year should give you an excuse (if any were needed) to chase down this vynil re-issue of the 2007 CD he played on as a member of Scott Morgan's Powertrane.
Gillespie was a guitarist of rare skill who'd played in The Torpedos, glammy Motor City Rockers and The Rob Tyner Band, and was a longtime Mitch Ryder sideman. Scott Morgan's Powertrane may not have been household names but, damn, they were a fine band that was blessed with one of the great vocalists in Scott Morgan. He and Gillespie were also a superb guitar pairing – as you'll hear on this record.
Details

By

Ron Brown

Ron Brown

Hits: 4264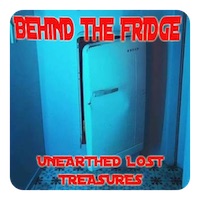 Black Leather Soul - Angus Khan (Nickel and Dime Records)
Hello from the Farmhouse, Barflies. This is one from the archives, originally issued in 2009, but this most rocking album has been re-released in July and is already on all good music streaming services with a extra track, "Silver and Green" (acoustic.) I, for one, love this tune and the album.

Angus Khan was formed in the summer of 2006 by three Streetwalkin' Cheetahs and two B Movie Rats in sunny California. They were Frank Meyer and Bruce Duff on guitars, Dino Everrett on bass, Derek Christenson (vocals) and Andy Baker of the B Movie Rats on drums. What a cracking line-up.
That's some pedigree and they didn't disappoint. This is a hard rock album that just kicks from the first track, the wonderful "Midnight Moses".
These tunes are a must for any Barfly who loves Rock 'n' Roll played hard with witty lyrics. "Call Me Motherfucker", "Hot Pants", "Bop City", "Chainsaw Betty" and "Scene Bitch" are perfect examples of what I love in a rock band: Don't take yourself too seriously and have some fun. Angus Khan most certainly does both in abundance.
"Black Leather Soul" takes listeners on a journey of stomping riffs. Oh, those guitars just blast out of the speakers. No bullshit here. It's a must have album.
I was lucky enough yesterday to have a conversation with Frank Myer about why he decided to branch out from the Cheatahs and form Angus Khan. Just quickly before I let Frank loose on the public, you should know that they derived their name from Angus of AC/DC and Genghis Khan, leader of the Mongol Empire. So name alone, you know this album ain't for pussies.
So I'll let Frank explain the origins of the band and I'm most grateful for the time he took to speak to a dirt farmer from Dimboola, Victoria
When the Cheetahs and the Rats both broke up, Derek and I had been plotting on doing a heavier band for some time. We wanted to do something kinda like Zodiac Mindwarp meets Turbonegro - a really dirty sleazy biker metal music with dashes of punk and glam.
At the time I was also writing for Cherie Currie of the Runaways on a solo album that would return her to her Runaways roots. Unfortunately that album never ended up getting done so a bunch of the songs like "Scene Bitch" and "Big Balls" we just took and continued that direction, making it more extreme and as we continued writing new songs.
When we were writing songs for Angus Khan we where listening to a lot of music like Alice Cooper, Aerosmith, Nashville Pussy, ZZ Top and even Megadeth and Metallica. We wanted a sound to be steeped in '70s hard rock but with a metal twist.
There's a lot of fun and cheap humour in the lyrics; We wanted the music to be fun and funny, with lyrics that were cool yet ridiculously over the top.
Each member of the band had a character. I dressed like a Army guy and went by the name Sgt Rock. Our biker singer went by Dirty D, our bass player was Droogie from the movie "Clockwork Orange', the drummer was Tarzan and the other guitarist was a '70s rock god. We all dressed the part and kept the whole thing as over the top as possible.
So Barflies, this is a must for lovers of hard-riffing, good time, over-the-top rock 'n' roll. Download or stream this most wonderful album on Spotify, Apple or Amazon music, and if you're not familiar with The Streetwalkin' Cheetahs, give them a listen also. They just kick fucking arse.






Six Beers Please Barman AND keep them coming
From The Farmhouse, enjoy your week and don't run out of bog rolls.
Details

By

The Barman

The Barman

Hits: 4393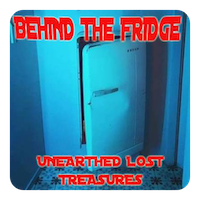 Divine Rites – New Christs (Citadel Records)
Not so much an album as a compilation of singles, "Divine Rites" stands the test of time. Just 45 minutes long and spanning a dozen songs, it was released in Australia in 1988 as a mini-album and CD – a holding action while the newest line-up of the band worked up its debut full-length album, the stunning "Distemper".
The New Christs materialised after Rob Younger took a lengthy lay-off from performing. The Other Side, his first post-Radio Birdman group, had disintegrated without committing anything to vinyl. Pity. The Other Side live were brutal, founded on a plundering of the '60s punk and early '70s Alice Cooper vaults and fueled by the take-no-prisoners guitar of Charlie Georgees. The band (Younger, Georgees, Clyde Bramley on bass and Mark Kingsmill/Ron Keeley on drums) worked up some fantastic originals, some of which would be played by the New Christs.