Details

By

The Barman

The Barman
1980s link provides impetus for Mick Medew and Ursula's Boxcar remix project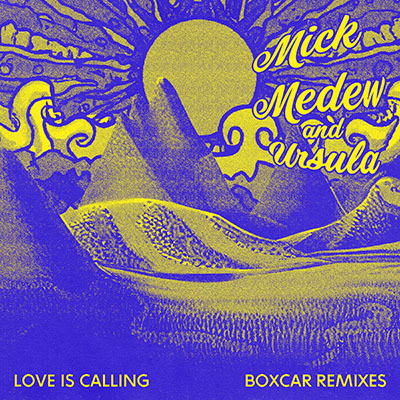 It's a match made in the sub tropics: Dave Smith, founder of ARIA-nominated Brisbane synth act Boxcar, has teamed with Queensland rock and roll hall of famer Mick Medew and partner Ursula to launch a series of steamy dancefloor remixes of the title track from Mick Medew and Ursula's "Love Is Calling" album.
Dave and Ursula go way back - to Brisbane in the '80s, in fact, when Dave helped make a video for Ursula's then band, Ironing Music.
Mick Medew is the former leader of the legendary Screaming Tribesmen, whose "Igloo" single is an all-time Australian underground classic, and more recently vocalist and guitarist for Mick Medew and The Mesmerisers.
"Love Is Calling" was 4ZZZ's Album of the Week on its release on I-94 Bar Records in early 2022. The remix project has realised four Boxcar remixes whose titles are inspired by Dave Smith's love of Roma and Brunswick Streets in Brisbane's Fortitude Valley entertainment precinct.
The artwork is by Ash Moses and the songs were meticulously mastered by Melbourne sonic wizard Ernie O.

The "Love is Calling Boxcar Remix" EP will debut on the Heyday program on 4ZZZ on Saturday after 6pm Brisbane time and will go live on all streaming services from Monday. Save the streaming songs here.