Details

By

The Barman

The Barman

Hits: 434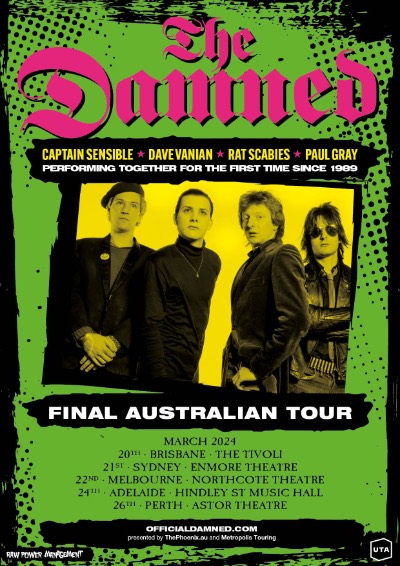 The Damned are the unassailable living gods of Punk Rock; and for the have assembled the absolute classic line-up of the band for their farewell Australian tour in 2024.
Drummer Rat Scabies has rebuilt bridges and will rejoin the ranks, which these days comprises vocalist Dave Vanian, guitarist Captain Sensible and bassist Paul Gray.
The word from the Rat: "It seemed like the right time. We wanted to do this while we are all still upright, breathing and capable of doing it at a high level and challenge ourselves and each other for the fans.
"We will play the best of 'Machine Gun Etiquette', 'The Black Album' and 'Strawberries' albums and chuck in all the other classics. Paul's playing great (just did the Professor and the Madmen album thing with him), as is Captain and Dave's singing great too so it's going to be amazing to be back."
You know the history: "New Rose" is recognised as the first single by a punk band, coming out five weeks before the Sex Pistols'"Anarchy In the UK"… the first British punk band to tour the United States…pathfinders for Goth Rock.
The Damned havce been regular Australian tourists but the band is billing this as their last tour here. They'll be doing it on the back of a 2023 album, "Darkadelic" that comes 46 year after their debut LP.
Pre-sale tickets are on sale here at from December 5
The Damned Australian Tour
2024
MAR
20 - The Tivoli, Brisbane
21 - Enmore Theatre, Sydney
22 - Northcote Theatre, Melbourne
24 - Hindley St Music Hall, Adelaide
26 - Astor Theatre, Perth
Details

By

The Barman

The Barman

Hits: 182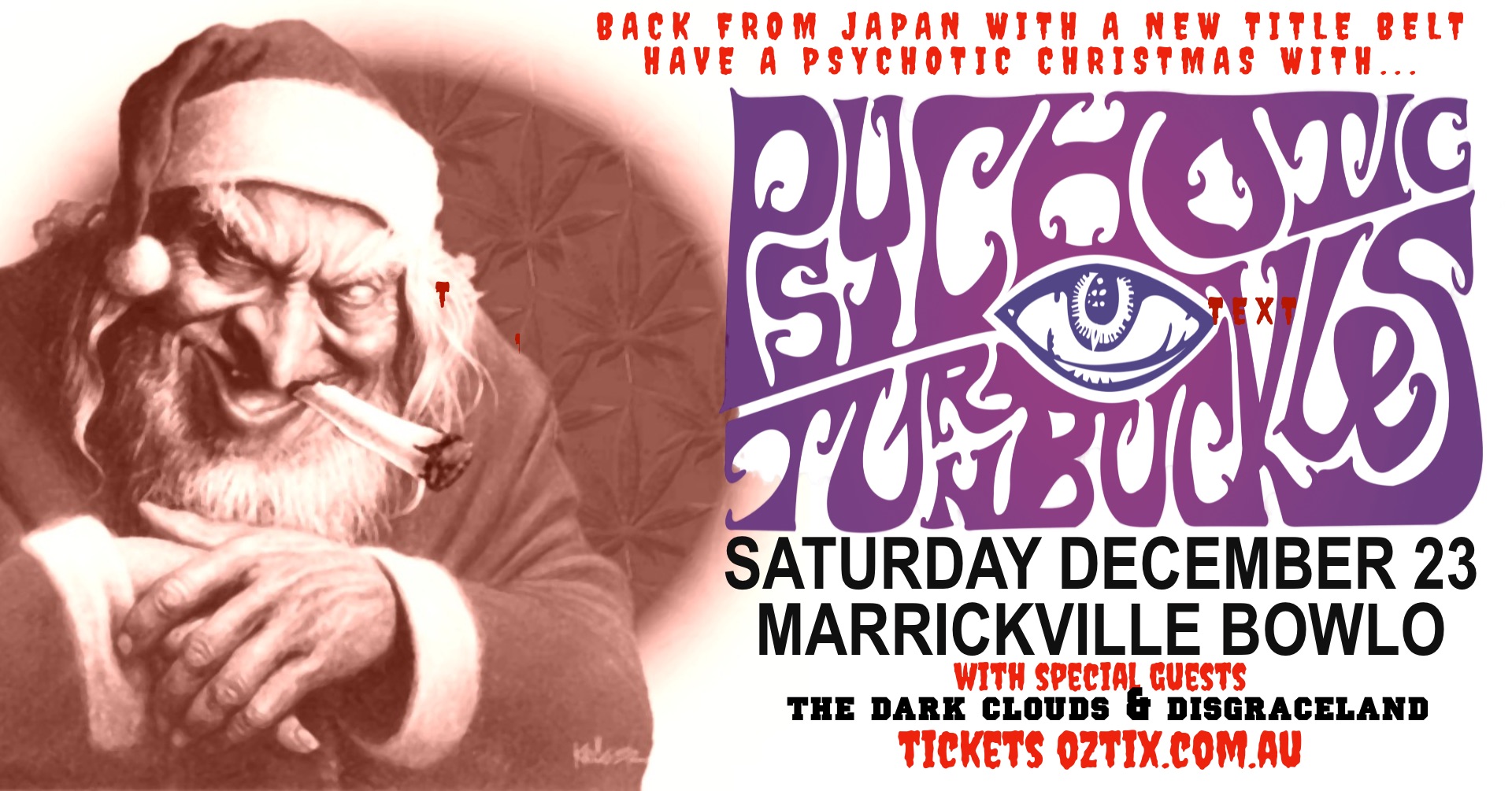 The Psychotic Turnbuckles are wound up their tour of Japan and are swinging by Sydney, Australia, en route to their homes in Pismo Beach, California, for a show on Saturday, December 23.
A Psychotic Christmas will poit the Intercontinental Rock adn Roll Wrestling Tag Team Champions of the World against arch-enemies The Dark Clouds and unhinged exhibitionists DISGRACEland at Marrickville Bowling Club.
Tickets are here and there's a message from Turnbuckles frontman Jess the Intruder in the See More link.
---
Details

By

The Barman

The Barman

Hits: 767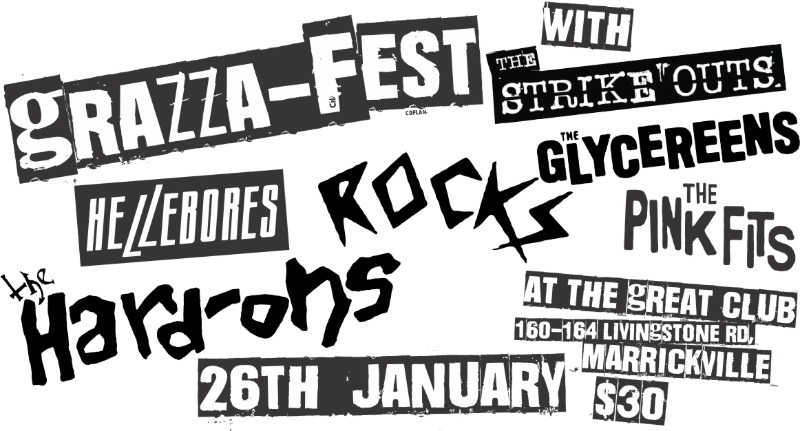 Sydney's underground music scene recently lost a great mate, gig buddy, champion of great music and all round top bloke, Graham Bowditch, of the Stamp Out Disco record label.
Member of inner-west punk powerhouse Hellebores and renowned artist, Glenno Smith, and Evil Tone Records have arranged a six-band memorial show at The Great Club in Marrickville on January 26 to celebrate the the life of "Grazza".