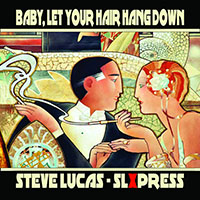 Baby, Let Your Hair Hang Down – Steve Lucas and the SLXpress (self released)
The follow-up to last year's "Cross That Line" album, this concise collection of rootsy blues with country and soul undertones works a treat.
While Steve Lucas will (rightfully) always be known as one of the principal members of the incomparable X, he's continuing to build a solo musical identity of his own. The SLExpress project suggests an irresistible - or convenient - parallel with David Johansen And The Harry Smiths, the trad blues vehicle for the former New York Dolls frontman.
Details

By

The Barman

The Barman

Hits: 964