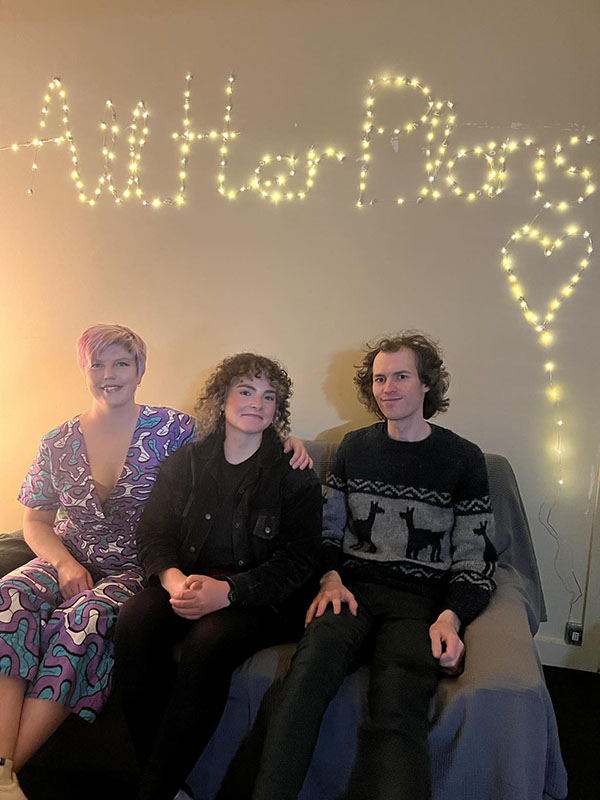 Cable Ties
at Max Watt's, Melbourne
Spawn
at The Catfish, Fitzroy, VIC
Friday, 4 August 2024
I missed the supports for the Cable Ties (pictured right) album launch tonight at Max Watt's, not because of any indifference on my part – Maggie Pills, Porpoise Spit and Our Carlson are all acts worthy of checking out – but because I was waylaid at The Catfish in Fitzroy caught up in Spawn's sprawling psychedelic journey.
I first saw Spawn at the Bendigo Hotel in Collingwood in late 2020. Coming a few weeks after the Victorian Government had released the shackles of the second lockdown of that year, the gig was liberating, a timely reminder of the critical importance of live music to the contemporary social and economic fabric.
The fact it was also a benefit for Spawn bass player Jewel De Gelder, who, tragically, would pass away a couple of years later, added a layer of poignancy.
Spawn is a band rife for observation, analysis and cerebral contemplation. Come for the stoner-psych riffs and pot pouri of cultural influences, stay for the trip. The concept of a personal journey is caught somewhere between the cynical discourse of the corporate management industry and the slightly disconcerting hand-produced flyers advertising self-help retreats for members of the information class lost in a middle-class existentialist void.
But when you're at a Spawn gig, you're swept up in a spiritual quest. Close your eyes, feel the mood, roll with the moment. Sabbath-strength riffs, a sitar wielded like a stoner-rock axe, an Eastern musico-cultural inflection that renders 60s raga-rock a cheap middle-class white boy imitation in comparison. As for Sarita McHarg'svocals, wow, that's like nothing you've ever heard before, in this world at least.
Details

By

Patrick Emery

Patrick Emery

Hits: 1031