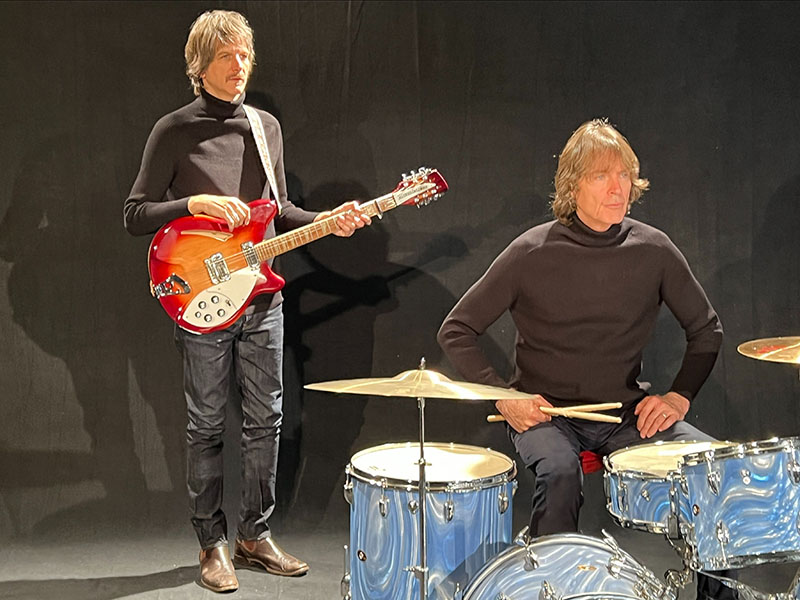 Luther Russell and Jody Stephens in Those Pretty Wrongs duo format.
As drummer and a founding member of the legendary Big Star, Jody Stephens is an icon to so many of today's musicians. The musical legacy of Big Star is as omnipresent as it's ever been and undoubtedly this enormous global respect is due to the band's recording of three of the greatest albums ever set to vinyl.
A hugely successful reformation by Big Star in the early '90s produced a world tour and a fine fourth album. Pleasingly, over this past decade, Jody has gone on to create even more marvellous music wth a duo outfit with Luther Russell, Those Pretty Wrongs.
As a songwriting pair, their music is refreshingly honest, supremely melodious and inherently tender in its style. And the recordings are super hi fi harking back to the quality of John Fry's famous work at Ardent Studios with Big Star.
It is therefore the music of Those Pretty Wrongs I primarily wished to focused on in this Q&A in advance of Those Pretty Wrongs' exciting upcoming second tour of Australia. I was especially keen to seek a deeper understanding of how Jody's own musical journey influences the music of Those Pretty Wrongs.
Details

By

Darryl Mather*

Darryl Mather*

Hits: 1327